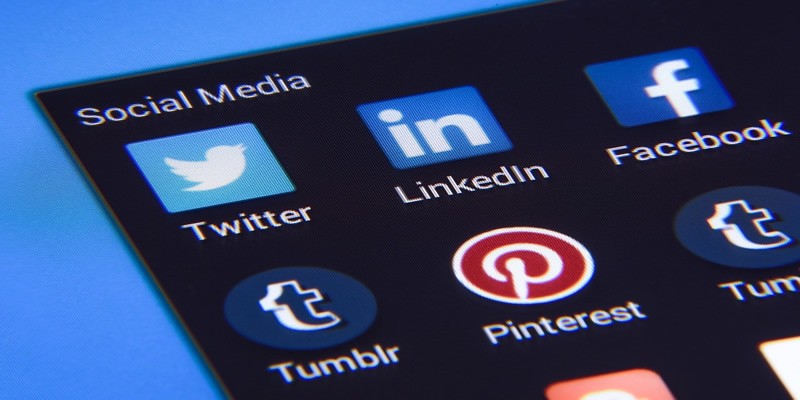 Social media is a big part of the internet we all use social media in some way but wouldn't it be great to have a job where you don't have to cover your screen when your manage walks by so he/she doesn't see you checking Twitter or Instagram on a daily basis.
In today's world this opportunity existing it's called Social media and you could be that luck person getting paid to help companies and agencies market their products and services on social media using platforms like Twitter, Facebook Instagram and many more.
Social media is an ever-evolving, fast-paced and hugely important department of any successful business looking to sell a product or service. The major social media platforms — Facebook.com, Instagram.com, Twitter, Pinterest.com and Youtube.com — are all powerful marketing tools in their own specific way.
While paid advertising on Facebook may work for your business, original content could be much more impactful on Instagram. A professional social media consultant can help you develop and implement a social media marketing plan that is genuine, thoughtful and original. Social media consultants can identify your businesses' social media weaknesses and provide actionable feedback to strengthen your social media presence in a real way that translates to more business. Social media consultants can work with you on a single project or on a long-term basis, providing consistent feedback on your social media marketing.
Additionally, social media consultants can work with you across all platforms or narrow your focus, depending on your budget and business needs.Read one to understand a bit more about jobs in social media.
in a nutshell social media efforts should be managed by someone who knows how to expertly track, measure, and improve social media efforts, so basically ROI (Return on investment) and can normally involve a few other task:
develop a social media strategy and set goals to increase brand awareness and increase engagement
manage all social media channels such as Facebook, Twitter, Pinterest, Google + and Instagram
plan content and delivery and use tools like Hootsuite and Asana to manage multiple social media channels
develop and manage competitions and campaigns that promote your organisation and brand
write engaging blog posts and articles
create engaging multimedia content such as videos, and/or outsource this effectively
form key relationships with influencers across the social media platforms
manage and facilitate social media communities by responding to social media posts and developing discussions
monitor and report on performance on social media platforms using tools such as Google Analytics
manage junior staff such as a social media executive or assistant
educate other staff on the use of social media and promote its use within your company (in-house roles)
regularly liaise with clients via telephone, email, conference calls or face-to-face (agency roles).
What time of Qualifications is required?

​
There are no set requirements but some employers may expect you to have a degree. Relevant subjects include:
business management
marketing (particularly digital marketing)
media and communications
public relations.
What are the Entry requirements?
You'll usually need some knowledge and experience of social media. To get experience you could:
manage your own social media profiles
volunteer to manage social media for a charitable organisation
ask to get involved in social media sites of the company you already work for
Best Place to Find Social Media Jobs:
Just google the following and start browse the many opportunities out there.
Jobs in Social Media
Linkedin
Plaxo
Jobster
Craigslist
Ecademy
Bubble Jobs
Campaign
Marketing Week
Simply Marketing
The type of career progression:
With experience, you could move into managing social media for larger companies or progress to a senior or head social media manager job. You can also cross into similar roles like:
Blogger
Brand Ambassador
Brand Manager
Community Manager
Content Manager
Content Strategist
Digital Communications Professional
Digital Content Manager
Digital Media Manager
Digital Media Producer
Digital Media Supervisor
Director of Community
Director, Communications Planning
Director, Online Communications
Director, Social Marketing and Brand Communications
Director, Social Media Marketing
Director of Social Media
Director of Social Media Communications
Director, Social Media Relations
Director of Social Media Strategy
Engagement Coordinator
Engagement Manager
Interactive Media Associate
Interactive Media Coordinator
Interactive Media Manager
Internet Marketing Coordinator
Internet Marketing Manager
Manager Digital and Social Media
Manager, Social Media
Multi-Media Communications Specialist
Online Content Coordinator
Social Media Account Executive
Social Media Analyst
Social Media Assistant
Social Media Associate
Social Media Coordinator
Social Media Designer
Social Media Editor
Social Media Executive
Social Media Marketing Coordinator
Social Media Manager
Social Media Producer
Social Media Specialist
Social Media Strategist
What common platforms are used in social media roles
It important to understand that you will need some experience use those platforms.
Facebook and Twitter
Instagram and Pinterest
YouTube and Vine
Your day-to-day duties may include:
updating social media sites
writing blogs, articles and posts
responding to social media posts and developing discussions
checking online for company mentions and customer feedback
searching for interesting posts, news and articles to attract site visitors
overseeing competitions and campaigns promoting your company
taking part in conferences and group chat relevant to your industry or company
educating other staff on social media use
promoting social media use within your company
developing strategies to increase your audience
using social media tools like Hootsuite, TweetDeck or Buffer to manage multiple sites
using web tracking tools like Google Analytics, Social Report or Bitly
Do you work in the industry? What is the best tip you could provide, if you could provide just one tip what would it be? Comment below.