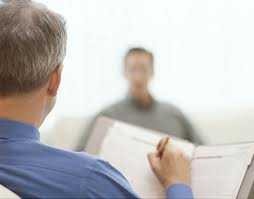 Applying for a job can be nerve-wracking, especially if you want to work for a high-profile company or are worried that you will be overshadowed by the competition. Whether you are aiming for long-term employment or want to be taken on on a short-term or freelance basis, there are many steps that you can take to become a memorable candidate, and this guide will cover the best of these.
Present Your Personal Brand

​
The first step that you should think about when you are working toward becoming a memorable candidate is your personal brand. Developing your personal brand will allow you to show your potential employers exactly what you hope to offer them and will allow you to present yourself as much more than just a possible employee. If you are aiming to secure a contract as a freelancer or as a one-person B2B business, you can take this further by using Anthem Branding to create custom t-shirts and merchandise with your brand on. These will allow your potential short-term or one-off employer to remember you long after they have forgotten what you said in your interview.
Bring Questions and Ideas

​
Every job candidate knows that they have to do their research about a possible employer before they turn up for an interview or even complete their application form. However, on top of this, you need to come equipped with your own questions and ideas for how to improve their company. This will help you to show that you are an independent thinker and that you are interviewing them as an employer just as much as they are you. This will help to show you as someone who will help them to drive their business into the future and who can constantly help them to improve their company.
Although you may have written a script of your answers to every potential question that they might ask, and you might be determined to present yourself as the perfect candidate on paper, rather than just ticking the right boxes, you also need to be human. Being yourself, as well as showing that you have a life outside of your work, can allow you to stand out from the other candidates through your memorable personality. You will be able to show that you will be great to work with and that you have soft skills and individuality.
Showcase Your Creativity

​
Professionalism and creativity are not always opposites. To be a memorable candidate, then, you should consider whether being creative will get you the job, especially if you want to work for a creative business, such as marketing, art and design, or a publishing company. For instance, you might consider creating an unusual cover letter that includes stories about yourself or images. You might also consider showcasing your creativity by bringing along your portfolio to your interview, which will help your employers to see your skills in action and imagine what the work that you could produce for their company could be like.