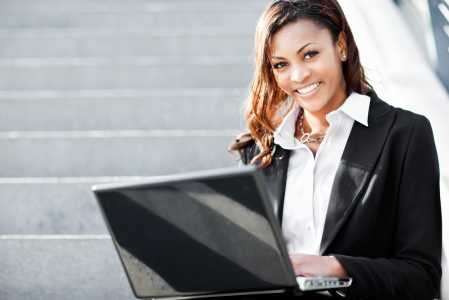 ​A professional legal secretary plays an important role in a law firm by ensuring operations run smoothly. Apart from the usual filing, typing and clerical duties, legal secretaries will posses special skills that are unique to the legal sector.
Common Duties
Legal secretaries will prepare correspondence and type up documentation such as pleadings, motions and subpoenas. While they may not have a background in law, they'll understand the basics. In addition, they may create docket systems and spreadsheets in order to track deadlines and schedule court appearances. Most legal secretaries will also assist in communication, answering phone calls, writing emails and corresponding with clients.
Required Skills
A basic understanding of law and legal terminology is a must as legal secretaries often draft official correspondence that is representative of the company, including deposition notices. The ability to touch type is a must, as are excellent organisational skills. If deadlines are missed, default judgements can be made.
Basic accounting and bookkeeping knowledge can also be extremely useful, but is not essential. While most law firms will have their own accountant and bookkeeper, knowing how to write and file invoices and receipts is a plus. Due to the many different areas of law, the job role can vary from firm to firm.
Job Opportunities
While the majority of legal secretaries will seek employment in law firms, that's not the only avenue available. Many large commercial corporations will also have legal departments, especially national retail chains, public interest forms and the government (both local and national). Fundamentally, where there's a need for a law department there's a need for legal secretaries.
At present there's an increased demand for legal services. Studies conducted by the Career Advice Center at Monster.com state that these employment opportunities will continue to multiply, especially in the corporate sector.
Education and Qualifications
Having a qualification in law can complement training, but isn't essential. However, here are plenty of colleges and private schools that can offer certifications. Souters can provide CPD (the main governing body in the UK) accredited legal secretary training in London, as well as diplomas, on-site short courses and online qualifications. All of these qualifications are highly respected across the industry.
Advancement Opportunities
The role of a legal secretary is a professional position that has paved the way for many successful women in London, many of which started as personal, legal or paralegal assistants. From these positions one can go on to become an executive assistant, HR manager, office manager, legal assistant, paralegal or assistant solicitor. All of which command a higher rate of pay.
Salaries
According to Payscale the legal secretary salaries range from £13,827 to £31,064, with the average at around £19,024. Legal secretaries based in London, Birmingham and Manchester often earn a figure closer to the latter. Bonuses range from between £244 and £2,822.
Most legal secretaries will work normal 9-5 office hours. However, there are often part time positions available for those who prefer flexible working hours, particularly in emerging law firms.