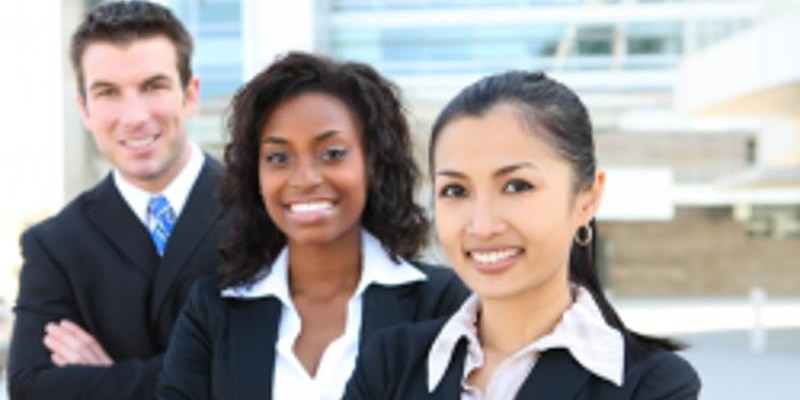 With so many exciting career prospects out there today, it can be rather tricky to find that one career path that you want to hone in on and really put all your energy into. Let's face it, it's pretty unusual that a person picks a career straight out of school and sticks with it until they retire. According to experts, the majority of people will change careers a multitude of times. Of course, career changes can be attributed to all kinds of things, but in general, people tend to move around a fair amount when it comes to their job.
If you have been feeling like it's about time for a career change and you want to take a new path, there's no doubt it can feel scary and a bit overwhelming. You, of course, want to pick a field you have interest in, but you also want to ensure it is one that shows signs of growth and opportunity. One such field that might appeal to your skills, experience, and interests is the field of human resources, and it has many available job opportunities.
Here, we'll take a look at how you can break into this exciting field by providing you with tips and advice that you can put into action right away.
Be Realistic with Your Expectations

First things first, it's a good idea to be realistic with your expectations and do a little research on the field. What this means is looking into the median salary, finding what the job growth numbers are, and researching what the responsibilities of the job would be. These answers can help you to feel a bit more confident in your career path choice.
In terms of a human resources manager (senior level position), the average salary is listed at $122,000. Obviously, it is not realistic to think you can just step into the management position right away, but this at least will give you an idea of what you can work towards. There are certain areas of the country that are known to offer higher salaries than other, with Melbourne, Victoria, being the highest and Canberra, Australian Capital Territory (ACT), being on the low end.
As for the job responsibilities in HR, you'd be overseeing the entire human resources department planning, coordinating the entire workforce, and overseeing a variety of employee programs in this senior management role.
What Kind of Schooling Is Necessary?

In order to land that dream job, you need to be prepared from an education and training standpoint. A master of human resource management degree, such as the one available through RMIT online, can give you the foundation you need to land the job and help give you the leg up on the competition during your job search.
Through this program, you'll learn the real-world tools and strategies required in the human resources field. You'll then be able to develop your skills where managing workplace issues are concerned. It's all about making yourself as employable as possible.
Develop Your Skills

Outside of an education, it's also a good idea to start developing and working on your skills that will make you effective in your job. Some of the skills required for working in the field of human resources include communication, problem-solving, empathy towards others, interpersonal skills, the ability to multi-task, being fair and ethical, understanding the importance of being discreet, and the ability to mesh well with all different types of employees.
Now, some of these skills may come more naturally than others, so this is a great time to work on the skills that aren't quite as strong.
Get Out There and Network

Here's a tip that can come in handy no matter what job it is you're looking for. Networking allows you to chat with industry insiders, experts, those working in entry level positions that can give you some advice, and even potential employers. Building a professional network is a great way to get the word out that you are looking for a job, and it will allow you can highlight all your skills and experience.
From the moment you start your job hunt, you need to be sure you have a strong resume that is ready to be handed out. Your resume is your calling card and needs to highlight all your best skills and what you can bring to the table. You are essentially marketing yourself, and you want to be sure that the company you are speaking with understands just how much of an asset you would be.
A few tips to keep in mind is to highlight your experience, make sure all the important details are up top where they are clearly visible, make sure the resume isn't too long, list any accomplishments that relate to the field, don't lie on the resume, and make sure you proofread it a few times. For that last tip, it can also be helpful to have a friend proofread the resume just to be extra sure it is okay.
Prepare for Job Interviews

The final piece of advice is to be sure you take the time to fully prepare for job interviews. Walking into the interview and planning to just "wing it" is a sure fire way to blow your chances of being hired.
A few tips on how to prepare include reading the job listing and fully understanding what it is they are looking for and making a list of all your skills, experiences, and qualifications that relate to what they are specifically searching for. Make sure you also do research on who the company is, who their clients are, and the industry that company exists in. You can then run through a practice interview by answering mock questions. Make sure to show up on time with a couple resumes in hand and wearing professional-looking clothing.
Taking even just one of these tips to heart can massively increase your employability within HR and prepare you for whatever role you take. If you follow all the advice above, you will be sure to land your dream job in no time.