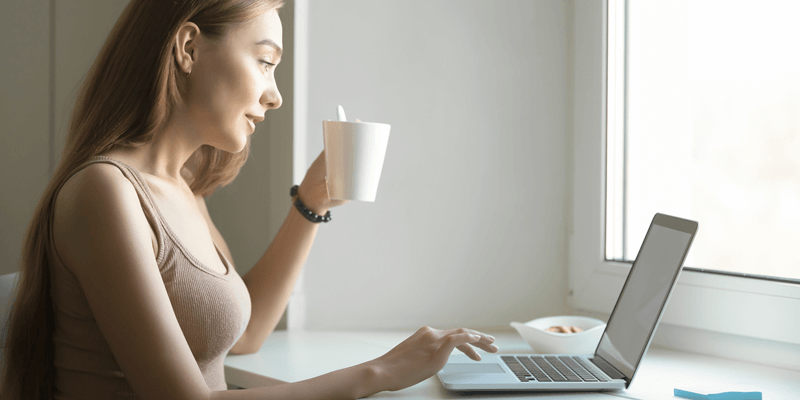 Finding a job might take too long and this is enough to make anyone lose hope. If you feel like your job search is taking too long, you should follow these tips to speed it up:
You need to sign up for a professional email address and set up voice mail. You should set up a separate email address for job applications and make sure that you check it frequently. Include your phone number in your resume to make it easier for employers to get in touch with you.
You should always keep your resume updated and ready to send; you never know when an opportunity will come your way.
#2.File for Unemployment Immediately
If you have been laid off from your workplace, you need to file for unemployment as soon as possible. This way, you will get funds to tide you over until you can find a new job. You can file for unemployment by phone or online. If you wait too long, your benefits check will delay, which means that you will not have money for basic needs.
You should take advantage of inexpensive or free career-counseling services and job search assistance, which includes your local public library and college career offices. Most libraries provide programs, printers, workshops, and classes as well as other resources that might come in handy in your job search. If you need to access online job portals such as Hospital Recruiting, you can use the free Wi-Fi at your local library.(source: https://www.hospitalrecruiting.com/jobs/Family-Practice-Jobs/)
#4.Create Your Own Templates

​
You should keep copies of your cover letter and resume ready to edit. This way, you will be able to change them to match the requirements of the position for which you are applying. You can leave the opening and closing paragraphs intact.
If you use Microsoft Word, you can download templates that will make it easier to personalize your cover letter and email.
#5.Use Job Search Engines
To find jobs, you need to visit job search engines. Doing so will make it easier to find the jobs you are looking for in one easy step. You can filter the results to match your interests if you want to find the closest match.
You need to know that many job positions are not advertised. This means that to find work, you should tell everyone you know that you are looking for a job. This way, they can use word of mouth to find jobs for you. If a friend says that he cannot help you, just be thankful and move on instead of getting angry.
If you already use LinkedIn for networking, then give it a try on your job hunt. As with the other sites, just start your search on the main page. You can enter keywords with your location to find positions or browse by industry.

Job search engines like Simply Hired, Indeed help you locate jobs faster on other job boards and company websites.


#7.Review Correspondence Samples

​
No matter how good of a writer you are, you need to look at sample resumes and cover letters to get ideas. You can use several online resources to look for samples then tailor them to match your needs. You should not copy paste other people's letters: not all jobs are the same.
#8.Have Your References Ready

​
You need to keep a list of three references, including job title, phone number, and name ready to give the interviewers. You should print this list of references and take it to your interviews in case you are asked for it.
Using social networking sites such as Twitter and Facebook is the best way to see job listings before everyone else. Moreover, you can promote your candidacy by taking advantage of social media tools.
The above tips will help you to expedite your job search. Remaining jobless for long periods will make it harder to find a job because there will be gaps in your resume.
It also wroth noting you can privatize you profile to avoid snooping
Privatize your online profiles and social media accounts. Go in to the settings of every last one of your existing accounts and profiles, and customize the privacy. For any existing profiles or accounts you wish to keep entirely public, for example a Tumblr blog, make sure that your full name is not listed anywhere on the blog or page, and that the account is not associated with your name in a search from any of the main search engines (Google, Yahoo, Bing etc.).