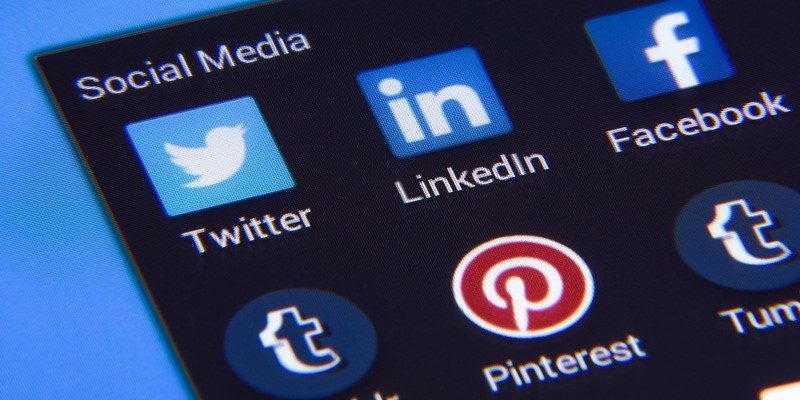 ​Whether you are looking for a part-time job or a new career, searching for employment can be challenging. Fortunately, technology has made it faster and easier than ever to find potential opportunities. Just like in the past, networking is still one of the most effective ways to discover employment opportunities. Social media can be a valuable asset when looking for a job since it allows you to find hidden job opportunities and to engage with potential employers like never before. Try using these five tips to find a job through social media:
1. Take advantage of your personal network.
Your Facebook account is good for far more than just socializing with friends. It can also be a valuable tool in your job hunt. If you are looking for a new job, don't hesitate to post about it on Facebook. You never know if one of your friends may know of a current opening that is the perfect fit for your talents and abilities. If you are seeking a particular type of job, be sure to describe what you are looking for. Networking with people that you already know is a great way to discover job opportunities that may not be advertised elsewhere.
2. Search for mutual friends or business contacts.
Take a look at the profiles of all of the people that you are connected with through social media. See if they have any connections with businesses that you might like to work for. If so, reach out to your contacts to see if there is a way that they can help you get in touch with someone who could provide you with employment information at the business in question. In some cases, they may even be able to help you get an interview. This technique is particularly effective on sites like LinkedIn where the focus is primarily on business connections.
3. Set up a website to showcase your skills.
Years ago, designing a website was a highly involved process that involved a lot of technical expertise. Today, however, there are countless different services out there that make setting up a site as easy as entering information into your browser. For instance, you can check out sites like Weebly or Wix to get started with a free website. Use your site to showcase employment related information about yourself. For instance, you should upload your resume so that potential employers can easily access your work history. If you worked on any projects in the past that you are particularly proud of, you can also provide a more in-depth look at those projects through blog posts. Speaking of blogging, writing regular posts related to your industry can be a good way to showcase your expertise.
4. Follow businesses that you would like to work for.
If there are any businesses that you are particularly interested in, be sure to follow them on the major social networks. A lot of times, businesses will post job openings through their social media accounts. Again, this is one area where LinkedIn really shines. Twitter and Facebook can also be good resources. Instagram can work too, why not start it on the right foot with Vibbi for some followers.
Additionally, don't forget to look for business-related groups that are associated with the field that you want to work in. Participating in these groups can help you make industry contacts, which may potentially lead to a job in the future.
5. Refine your social media presence.
Go through all of your social media accounts and make sure that they present the right image. Try to see your accounts through the eyes of an employer. Make sure that all of your information is current and that there are no glaring mistakes in your content.
If you have any content that employers may find offensive or unprofessional, remove it from your page. Don't forget to carefully examine both your status updates and any photos that you have posted. Also, if your friends have tagged you in photos that are not in line with your professional image, unlink those photos from your account. It is always best to err on the side of caution and remove anything that a potential employer may find objectionable. That way, you don't have to worry about content that you posted a long time ago blowing your chances of getting your dream job.
3