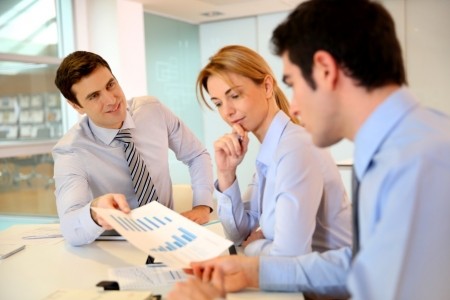 A role as an Office Manager is often thought of as the potential reward for two things; experience in the many various aspects of working in an office environment, and the drive and determination to gain the qualifications needed to rise to the challenge.
Been there, done that...
An Office Manager's responsibilities are varied, but all have one goal in common; the smooth and efficient running of the office and its staff. This is where experience really counts, if you have done the jobs of the people you manage, you'll already have a great understanding of their roles, such as office juniors and admin assistants, meaning you will have a great understanding of how to get the best from your office team and, in turn optimise your office to be the best it can be.
Skills, responsibilities, and then some.
Although the role of an Office Manager differs greatly from one organisation to the next, generally the skills that got you this far will be very similar, Office software and filing systems, record management, preparing reports and generic office duties will be something you have a lot of confidence in doing well. For a potential Office Manager however, your already impressive skills may need a considerable expansion, to include things such as:
Promoting staff development, training and appraisals.
Motivating your team and identifying training needs.
Dealing with customers and potential clients directly.
Recruiting staff and developing rotas within agreed budgets.
Overseeing the health and safety audits of the office and reporting of issues.
Interpersonal skills are also an essential part of a successful Office Manager, with that in mind classroom based courses are strongly recommended when looking at training, CPD Accredited Office Manager Training will give you the new skills you need, as well as developing your existing ones, all with the peace of mind that comes from a CPD accredited course.
Few roles reward experience as well as Office Management, and few roles represent such a natural progression into management through putting that same experience to good use. With CPD accredited Office Manager Training, it could well be you reaping the benefits.