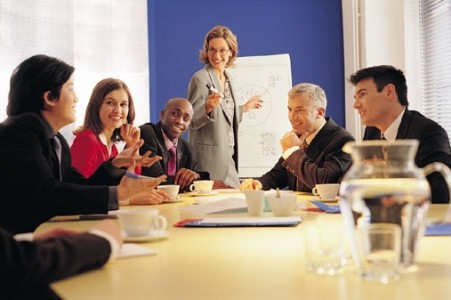 Businesses thrive when the people that work from them are great. Employees make a business successful, so how do you ensure you're getting the very best?
Promote Your Brand
One of the best ways to get candidates for a job is to offer them incentives.Building a brand that is intriguing, interesting and attractive to candidates will get people apply to your job.The start of promoting your band is to establish the brand.
Your brand needs to be one that turns heads and attracts attention while gaining viewers in an organic manner.You need to have a strong and recognizable logo as well as a mission statement that resonates with your desired candidates.Your brand needs to be bold and specific to the value that your business looks to provide.
You will need to advertise across social media and use accounts on LinkedIn, Twitter and Facebook to gain followers.Your ideal candidates will be reachable across multiple platforms so your recruiting campaigns need to be across the different channels.While you are promoting your brand you will also need to sell the brand when you communicate with the candidates.Being an expert on the company will make it easier for you to sell the essential points to your perfect candidates.
Have A Personal Connection
After everything is said and done, a candidate is going to choose a company to work for based on the company itself and the people in the company.This is why you need to sell the people in the company to the candidate as much as you sell the company to them.Establishing a personal connection is vital to getting the best employees.
A recruiter for Zesty in San Francisco, Jocelyn Cohen, states that it is important to have a personable approach to candidates.The more comfortable the candidate is the better you are able to get to know them and their skill set.You should allow your candidates to open up to you by opening up to them, being friendly and genuine.
Filter Your Candidates
Having a lot of candidates is not always a good idea.If a lot of the candidates are uninterested, under qualified or a bad fit in another way then their candidacy is a waste of your time.Aside from an interview, check the Disclosure and Barring Service to see if candidates are as they seem to be. You need to be strategic with filtering and you need to take advantage of the online tools that you have available.
Reach Out To The People You Want
There is nothing better than direct communication and if you think that someone is a perfect fit for your company then you need to contact them.Direct messaging, calling and emailing are great ways to get into contact.This will also grab the attention of the potential candidate that you want, but you need to be to the point and articulate.
Have A Talent Pool
A talent pool is similar to a database of all your candidates.You need to have a talent pool that consists of the candidates you are currently talking to, the ones that you have spoken to in the past and the ones that you would like to speak to in the future.
Go Mobile
It is important to note that recruiting is a full-time commitment.It is impossible to know when the perfect candidate is going to come along, but you need to be ready when this happens.Being able to access candidate information on your phone is a great way to ensure that you are always ready.
Get Referrals
One of the best ways to recruit new employees is through referrals.Your current employees know the company and they will have a good idea of who will be a good fit.It is important that you leverage your employee's connections to find the best candidates.
Send Candidates To Your Website
There are many great tools that you can use to drive traffic to your website including search ads, interactive content, infographics, display ads and inbound marketing content.These inbound marketing techniques can help you find the right candidates for your job that are interested in working for your brand.
Always Ask For The Best
You should never sell yourself short and if you want the best you need to ask for the best.This will create a positive cycle as great employees will know that you only employ great employees.This can make them more interested in working for your company.
Have A Targeted Search
When using an untargeted search you run the risk of becoming unsuitable to candidates.Filtering on desired criteria will help you create a targeted search.