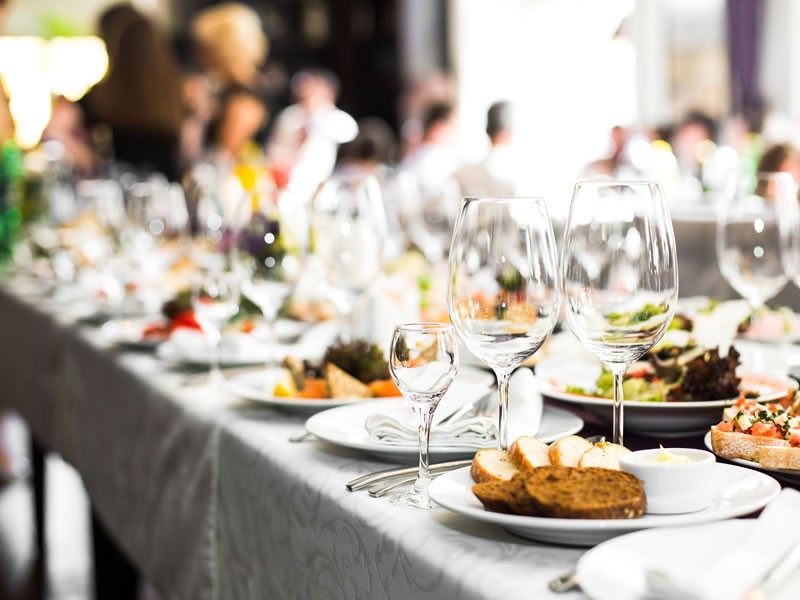 You didn't start your own restaurant just to see it struggle for survival at the bottom of the food chain. You took the plunge and embarked on this venture because you wholeheartedly believed that your business could one day scale the heights of the hospitality industry.
Rest assured, this is still very much achievable regardless of the current state of your profit turnover. Ensuring that your company reaches its full potential is never, however, going to be an easy or straightforward task. Hospitality is an incredibly quick-paced and cut-throat field, which means that you're going to have to work hard each and every day if you're to remain at the forefront in the race for custom.
To find two things you must do specifically if you're to take your restaurant to the top of the food chain, be sure to read on.

Optimize your hiring process
First and foremost, you need to take a long, hard look at the way in which you currently vet, interview, and onboard new employees. All it takes is a few unmotivated workers to ruin your workforce's morale, which is why you must seek to optimize your hiring process.
Here's how this can be achieved:
•Involve as many people as you can in the hiring process so that you can get a number of different perspectives
•Improve your job descriptions so that you only attract candidates that are suited to your advertised role
•Clearly define the knowledge, skillset, education, and experience you are looking for
•Put your candidates to the test by giving them a survey to complete
•Conduct a social media background check on potential employees
If you're to provide your customers with the level of service that they want and expect from you, it's essential that you make an effort to actively listen to their requests. If they want their food cooked in a specific way, cook it that way. If they feel that your restaurant is poorly lit, invest in new lights. Quite simply, if you want to please your customers at every turn, you need to heed their concerns and literally cater to their every need.
Don't worry; you don't have to disturb your customers while they are eating in order to gain actionable insight into their wants and needs. Thanks to HappyOrNot feedback machines, the task of attaining customer feedback in restaurant environments is easier than ever before. With such technology fitted in your restaurant, you will be able to gain an insight into the atmosphere of your dining area and the quality of the meals that you serve… without having to ask your customers to answer questions or fill out tedious surveys! This benefits you as it allows you to obtain and gauge real-time data, and it benefits your customers because it allows them to carry on enjoying their evening.
If you want to take your restaurant right to the very top of the food chain in its industry, it's essential that you put the advice laid out above into practice.