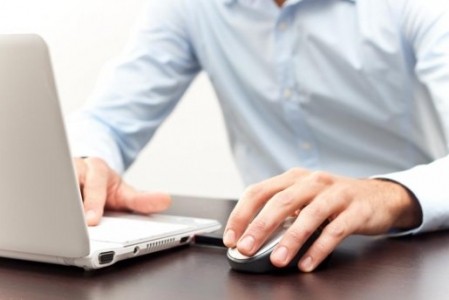 Do you want to free yourself from the shackles of working a 9-to-5 job? If you want more control over your working schedule, you should seriously consider making a living via the Internet. Regardless of your experience or your particular skill set, there will always be opportunities out there on the web for you to earn a remote wage.
What are we waiting for? Let's check out some of the options that you will have available to you when you decide to make a living via the Internet.
Have you always considered yourself to be a reliable writer? If so, put this gift of yours to good use by becoming a freelance writer. Whether you have a vast working knowledge of several different industries or whether you'd prefer to create content that is centered around one particular niche field, there will always be writing jobs out there for you to try your hand at.
Sell products via social media
Thanks to the rise of social media, it is now easier than ever before to sell products via the web. All you need is a good product range and a strong social media presence, and you'll have the platform you need to earn a decent living for yourself in this sense.
Should you ever decide to start selling your products via social media, be sure to put the following advice into practice:
•Post original content that engages your audience
•Base your content marketing strategy around your target buyers
•Build a network comprised of other people who sell products online
Become a virtual assistant
If you have experience as a receptionist or PA, becoming a virtual assistant could very well be your calling. Should you take this route in your bid to make a living via the Internet, you will be tasked with supporting your clients to perform all of their crucial daily admin tasks. From data entry to coordinating meetings, it will be your job to ensure that your clients find it easy to stay on top of their workload.
Blogging is no longer just a hobby. If you take this seriously, you will have every opportunity to make a comfortable living from this type of venture.
If you're to monetize your blog, it's crucial that you:
•Make use of affiliate marketing
•Fill your blog with banner adverts
•Offer your readers more than just content — sell products to them via an e-commerce store that you run alongside your blog
•Charge others for sponsored social media posts
•Work alongside an agency that will help you to build your blog
•Create advertorial content
•Write blog posts for other leading platforms in your field
If you're sick of having to get up and commute to your place of work every morning, why not try your hand at remote working? Picking up any of the jobs listed above will grant you more freedom regarding your working schedule and, if you work hard enough, they will help you to earn a comfortable living.